Term Fees / Benefits
Sporteka is planning to resume classes in term 3 under direction of State Government health regulations. To ensure a safe return for all children and families to a fun and healthy sports environment, we kindly ask all members to follow social distancing and hygiene practices as instructed before, during and after class.
For updates follow us on:
Term 3 Dates
Saturday July 11th – Thursday September 17th (10 weeks)
---
important:

Let us know if you can't attend

Sporteka policy regarding make up classes:

Make up sessions are available to enrolled children throughout the year

To enhance your child's learning experience as well as provide make up class opportunities for all participants, make sure you notify us if you are missing a class so we can provide you and others an opportunity to make up missed sessions.

Sporteka programs have a low Child to Coach Ratio
Multisport: Maximum 6 children per coach
ANZ Tennis Hot shots: Maximum 4,3,2 or 1 child per coach
Sporteka Multisport Program
1st child = $245.00 (Sibling = $210.00)
Fee covers Annual family insurance, Sporteka Logo T Shirt, Sporteka term classes and a Laminated Personal Best Achievement Practice Booklet.
(Siblings get $2 discount per week per child)
Re-enrolment fee (10 weeks)
1st child = $225.00 (sibling = $190.00)
Sporteka ANZ Tennis Hot Shots Program
Sporteka specialises in teaching Tennis to younger students and has over the years produced a number of very talented players who, by the age of 5 or 6 can excel at various Match Play events around Victoria.
Our unique program starts at the age of 3 or even younger. We develop your child's Tennis skills to competition level and help him/her enter Match Play tournaments on scaled courts as early as they can Serve, Hit, Rally and Score.
Sporteka Tennis classes are conducted as follows
Group of 4 students per coach (45 minutes)
$22 per student per week
Group of 3 students per coach (45 minutes)
($28.00 per week)
Semi-private: 2 students per coach (45 minutes)
$40 per student per week
Private: 1 student with one coach (30 minutes)
$45 per week
Private: 1 student with one coach (45 minutes)
$70 per week
Tennis students receive a free ANZ Tennis Hot Shots T shirt.
Register for your free Hot Shots T shirt here: https://hotshots.tennis.com.au/start-playing/claim
Sporteka Tennis Racquets and Balls : All Tennis students will need a Tennis racquet that may be purchased for $32.00.
Tennis Hot Shots practice balls available for $2.50 each
ANZ TENNIS HOT SHOTS TERM 4 FEES
Fees cover Term 3 coaching and Annual Family insurance. On enrollment, each child receives a Free ANZ Tennis Hot Shots player Tshirt by registering with tennis Australia.
Term 3 Re enrolment:
TEAM SPORTEKA HOODIES and TENNIS RACQUETS
Please note that "Team Sporteka" quality winter hoody and Tennis racquets ordered and paid for with enrolment fee can be purchased at the low price of only
Winter Hoody: $30 per hoody.
Tennis Racquets sizes 17", 19" and 21" = $32 per racquet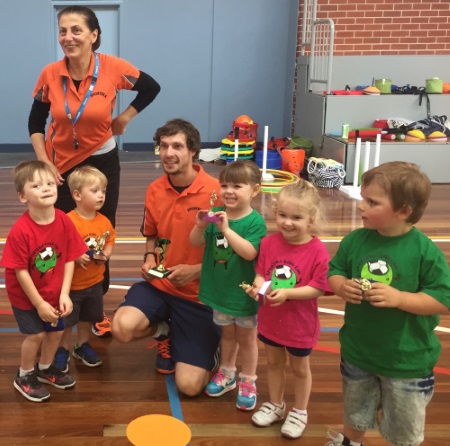 What Sporteka offers you and your child: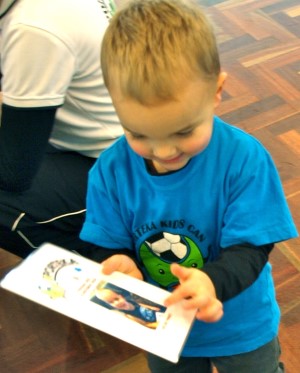 A Multisport program covering 11 different ball sports and athletics
Free laminated,Personal Best Achievement practice booklet (Multisport program)
Free trial session (multisport program)
An ANZ Tennis Hot Shots program for children 3-6 years
$2.00 discount per week for 2nd and 3rd child of immediate family (Multisport only)
Sporteka or Tennis Hot Shots T shirt as part of enrolment fee
Small groups (maximum 6 per coach - Multisport or 4 per coach - Tennis class)
Fun, family friendly teaching environments
Qualified, experienced and passionate staff
Regular feedback on child development and encouragement awards
End of year Sporteka medal/trophy engraved with child's name
Sports pathways advise and referral during and beyond your time at Sporteka
A selection of top quality sports equipment, Tennis racquets and personalised Team Sporteka hoodies for purchase
Make up session policy
Sporteka offers make up sessions to enrolled families not only during term but throughout the year in which your child is enrolled. If your child misses a session, please contact us to book a make up session at any of the venues listed on website.
Refund policy
Please be advised that to ensure the viability of the Sporteka program and to be fair to all enrolled families, we are unable to reduce/refund term enrolment fees due to absence of a child for travel/holiday or similar reasons. Refunds may only be available if requested before start of term to families who have enrolled but are unable to start the program. Exceptional circumstances may be considered. Annual insurance fee is non-refundable.
---
Kids preschool sports classes at your local sports centres:
We provide Multi sport and Tennis Hot Shots programs for Preschoolers and early primary school children teaching 11 sports including Soccer, Netball, Baseball, Hockey, Basketball, Cricket, Aussie Rules Footy, Athletics, Golf, Badminton and Tennis in the municipalities of Whitehorse and Manningham at Doncaster East, Box Hill, Bulleen, Vermont South and Donvale.