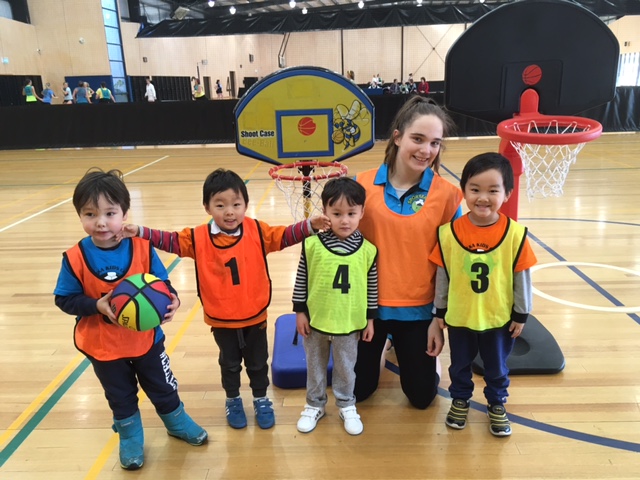 Give your child an informed choice
We teach your child 11 Fundamental Motor Skills and use these skills to play 11 different sports.
Now he/she can choose their future favourite/s.
11 Fundamental Motor Skills
Sporteka's Multisport program introduces children to essential Fundamental Motor Skills including: Catch, Kick, Run, Vertical jump, Overhand throw, Ball Bounce, Leap, Dodge, Punt, Forehand strike & Two-hand side-arm strike.
11 Different Sports
Children practice these skills as they learn to play the following sports:
Soccer, Tennis, Basketball, Hockey, Aussie Rules, Netball, Golf, Cricket, Badminton, T Ball and Athletics.
We teach five to six sports each term, then repeat the sports at more advanced levels in the second half of the year. Many other fun activities run throughout the program developing children's coordination, colour, number and sound recognition as well as social skills. Sporteka sessions are conducted at bright, air-conditioned indoor and outdoor sports venues 7 days a week mornings and afternoons. Sessions are conducted during school terms, 1 session per week, 45 minutes per session. A variety of fun, innovative sports equipment is all supplied so just turn up and enjoy!
Classes are divided into 3 age groups:
2 -2.5 year olds
3 - 3.5 year olds
4- 6 year olds
(The Sporteka program is conducted 7 days a week and includes after school and weekend classes)