Tennis Racquets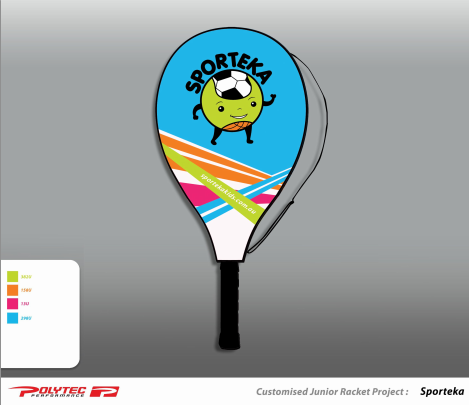 FOR SALE: Premium quality junior tennis racquets
For our Sporteka Tennis Programs, we have developed our own line of Tennis Racquets suitable for children from 2 years to 6 years.
The new micro 17"" and 19″" racquets we sell are the first of their kind and encourage good growth, development and learning in even the youngest player.
Our 21" are unique quality racquets.
Sporteka racquets features include:
Premium Grade Alu-Alloy
O-Beam Construction
Premium grade synthetic gut strings
Mid Beam Stabiliser
Premium PU Grip
3/4 Cover with Carry Handle
Cost: $39.95 per racquet. $32for children enrolled in the Sporteka Tennis Hot Shots program