Want to teach them Tennis? Start with Sporteka!
"Its never too young to play the game"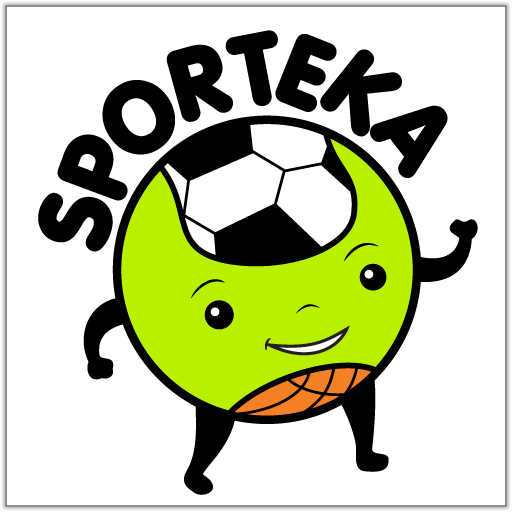 With the Australian open upon us once again, many children will be inspired to have a go at Tennis. If you think your child has got what it takes to be the next Hewitt, Nadal or Federer or simply love the game so much that you want your son or daughter to enjoy it too, why not try Sporteka?
Sporteka specialises in teaching Tennis to the youngest beginner at convenient local indoor sports centres. Starting with its Multisport program, Sporteka introduces children as young as 2 to the Perceptual Motor Skills necessary to learn Tennis. Multisport is a well-structured weekly program that develops children's ball skills for Tennis and a number of other sports.
Fatima Tawfek, Tennis Australia qualified coach and director of Sporteka has been helping children gain a love for sport over the past 10 years. "Sporteka is about the coach, mums, dads, grandparents and carers connecting to help " Every Kid Achieve" says Fatima
Starting with the fundamentals, Sporteka kids gain coordination, tracking, balance, anticipation and athletic skills necessary to play sport and stay active for life.
Sporteka's MLC Tennis Hot Shots is Tennis Australia Tennis starter program. Using smaller courts, racquets and low compression balls, children as young as 3 can learn to serve, rally and score from the first day on court.
Fatima has noticed that children currently enrolling into Sporteka are getting younger and younger. Parents have commented that as their toddlers are not as yet in kinder, attending Sporteka helps their child develop listening and sharing skills that are invaluable for adapting to the preschool environment and later school.
"Its amazing to see what the young ones achieve over the years, says Fatima"
Parents' persistence and belief in their child's ability to learn is key to the future development of skills and confidence of all children. "Parents who have a positive attitude towards learning, make an effort to attend class regularly and take time out to enjoy play with their child during the session, are the most inspirational role models a child can have."
Fatima has observed how "Saturday and Sunday classes have evolved into "sporty time out with dad" sessions "It's a unique opportunity for a busy dad to play sport with his or her child and enjoy each other's company in a fun environment" Dads make friends as well.
Kay Margetts,
Associate Professor – Early Childhood Development 
University of Melbourne has observed Sporteka in action and says "Sporteka programs have a strong focus on supporting children's social and emotional well-being and being part of a group, and staff are encouraging and positive. Sessions are well-paced and carefully structured and provide children with appropriately challenging and engaging activities which also include opportunities for parents to participate. A great sport start program that helps preschoolers gain ball and athletic skills and a healthy lifestyle from an early age."
Sporteka is already gearing up for another successful and fun sporty year in 2013 with enrolment now open for both Multisport and MLC classes at a number of locations in Victoria. Details are on www.spoertekakids.com.au or you may contact Fatima on 0431 211 444 or email sporteka@bigpond.net.au.
---
Fatima Tawfek
Contact Number: 0431 211 444
Email: Sporteka@bigpond.net.au
Website: www.sportekakids.com.au